As a Kiwi living in Australia, I struggle with this idea of place. The sunburnt country I now inhabit has its own beauty but on the whole, it does not enthral or capture my imagination or sense of place.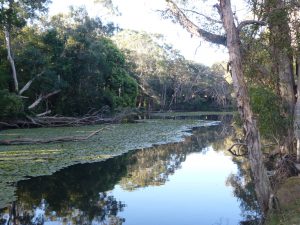 My roots are in the four seasons of New Zealand and a relaxed way of life, of lush green and NZ native bush, of beautiful beaches, soaring mountains and deep blue lakes. I am a New Zealander, it is my history, my heritage.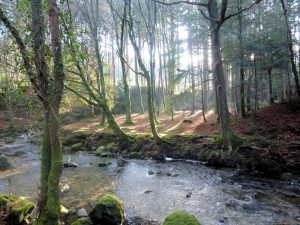 My heart, on the other hand, hankers for the history, the lived and built environment of Europe, in particular of Ireland where my son and his family live. And, yes, at times, I do believe I was born in the wrong hemisphere.
In short, my struggle with this idea of place belongs, I think, with being an immigrant; trying hard to meld the new with the old and the feeling that it is just not working.
One of my favourite designer blogs is that of Scottish designer Kate Davies. Her posts are always interesting to read and the photographs are sublime.
Kate's offerings, both written and visual – her husband Tom is the photographer, started me thinking of how our lived environment acts as an inspiration for our knitting (what we knit, how we knit, why we knit and the colours we use).
Kate's inspiration, for example, can be seen in the warmth of her designs, the Scottish sheep and the wool they produce to create those designs. These reflect her unabashed love of history and the built and natural environment where she lives and works: Scotland, the Islands of Islay and the Shetlands.
Kate and Tom have a deep sense of place and I do feel jealous for I am not on such firm ground. So, I am thinking about Kate's offerings and wondering about my struggles and I feel the need to connect the dots. With this in mind, I need to look at what inspires me alongside this thing called place and work out how they influence my knitting and design.
These are questions I want to explore in the next few months.